In wet, new snow, clean bases are a top priority if you`re getting after great glide. These are the conditions where cold apply waxes stand out. Yellow or Pink soft paraffin waxes tend to leave a lot of residual wax on the base that interferes with the natural structure of the ski base and any rill patterns. Because you`re starting from a clean base and applying very little product, the ski base structure is allowed to repel water better and glide faster in very moist, new snow. This is the quickest, easiest, and the most lung-friendly way to prepare skis for new snow.
Ships World-Wide! $5 shipping on orders over $100, Free-Shipping over $250 to North American

Full Refunds on Undamaged Items Refunds Policy
All in-stock items ship next-business-day from Thunder Bay, Ontario, Canada. Shipping Policy
Regular price
$226.00 USD
Regular price
$0.00 USD
Sale price
$226.00 USD
Unit price
per
Share
View full details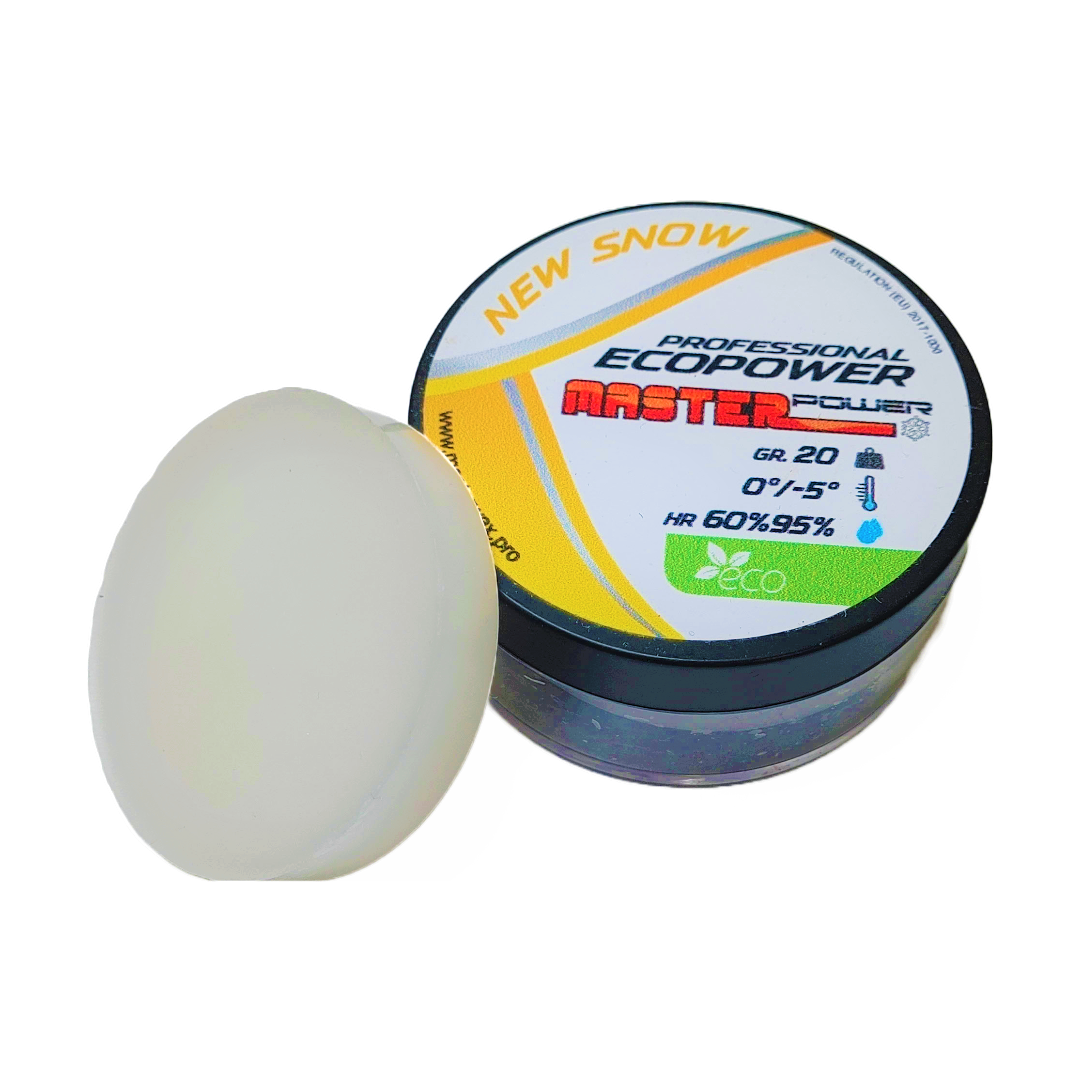 Features:
• 20g container lasts for 60-80 pairs of skis.
• Make sure to label your wool applicators with the wax they`re for. Using the same wool applicator for different types of wax is not advised since cross contaminating the wool can negatively affect performance.
Recommended for these snow ages:
Humidity Range: 60% to 95% Relative Humidity
Additives:
Low Fluoros
Bonding Agent
Application Methods:
Ski Waxing Safety Measures:
Cost Breakdown: How many pairs of skis can be waxed with this product?
Waxes This Many Pairs of Cross Country Skis:
More from MasterWax Professional ECOPOWER LF Cold Apply Wax Line