The Granulat is specifically designed for wax machines as it comes in a bunch of smaller pellets for even faster melting. Bulk format warm wax to use in wax machines. Use as a base cleaning wax or a warm weather training wax between 0°C to -4°C. This wax is designed with reduced smoke to keep your backshop clear.
Ships World-Wide! $5 shipping on orders over $100, Free-Shipping over $250 to North American

Full Refunds on Undamaged Items Refunds Policy
All in-stock items ship next-business-day from Thunder Bay, Ontario, Canada. Shipping Policy
Regular price
$188.00 USD
Regular price
$0.00 USD
Sale price
$188.00 USD
Unit price
per
Share
View full details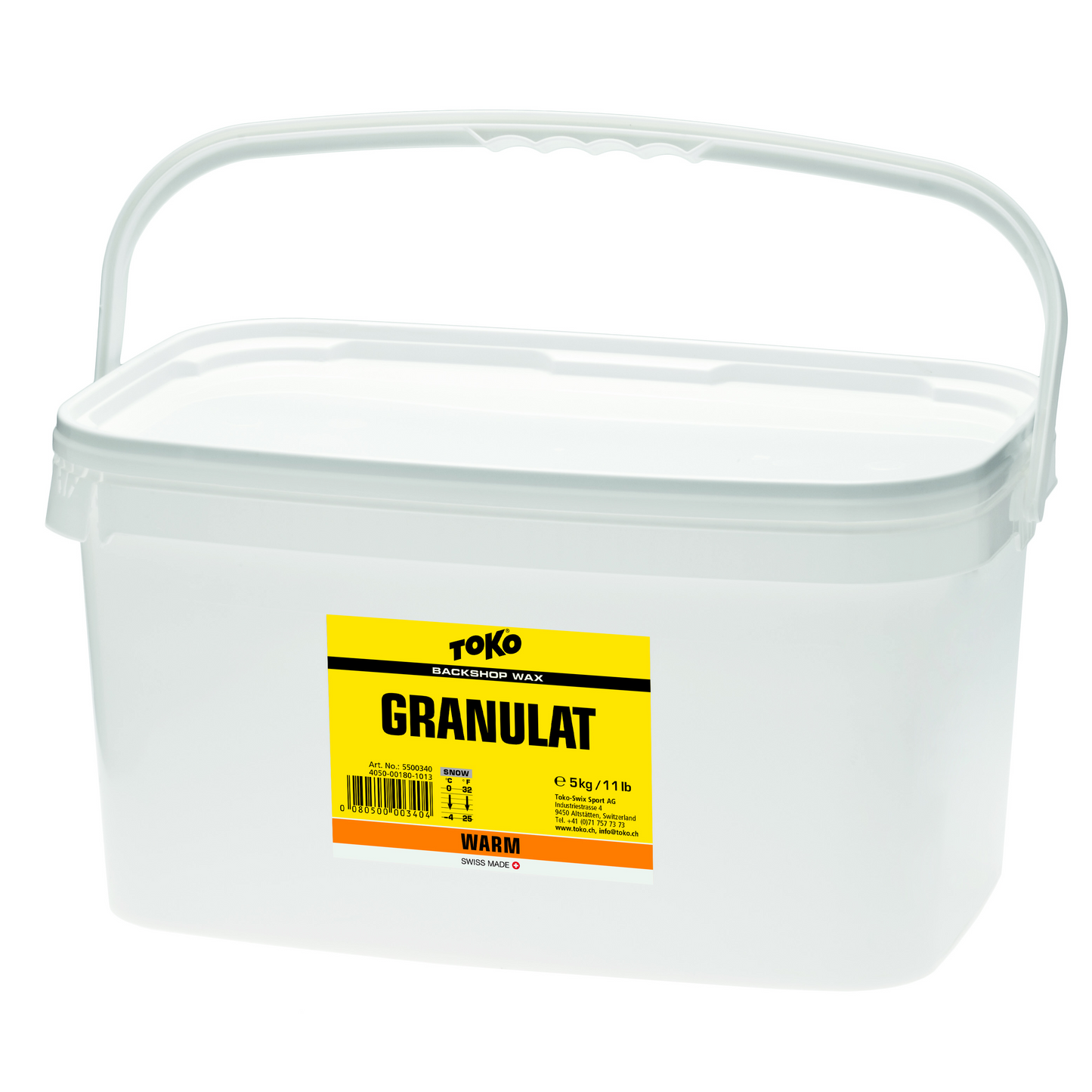 Features:
• Snow temperature: 0 °C to -4 °C
Recommended for these snow ages:
Fresh Falling
New
Transforming
Transformed
Old
Icy
Man-Made
Certified Fluor-Free!
Application Methods:
Ski Waxing Safety Measures:
Cost Breakdown: How many pairs of skis can be waxed with this product?
Waxes This Many Pairs of Cross Country Skis:
More from Toko Hot Glide Waxes