Clearance all-plastic grips for touring, backcountry, and childern`s poles. All sales are final.
Ships World-Wide! $5 shipping on orders over $100, Free-Shipping over $250 to North American

Full Refunds on Undamaged Items Refunds Policy
All in-stock items ship next-business-day from Thunder Bay, Ontario, Canada. Shipping Policy
Regular price
$8.00 USD
Sale price
$4.00 USD
Unit price
per
Share
View full details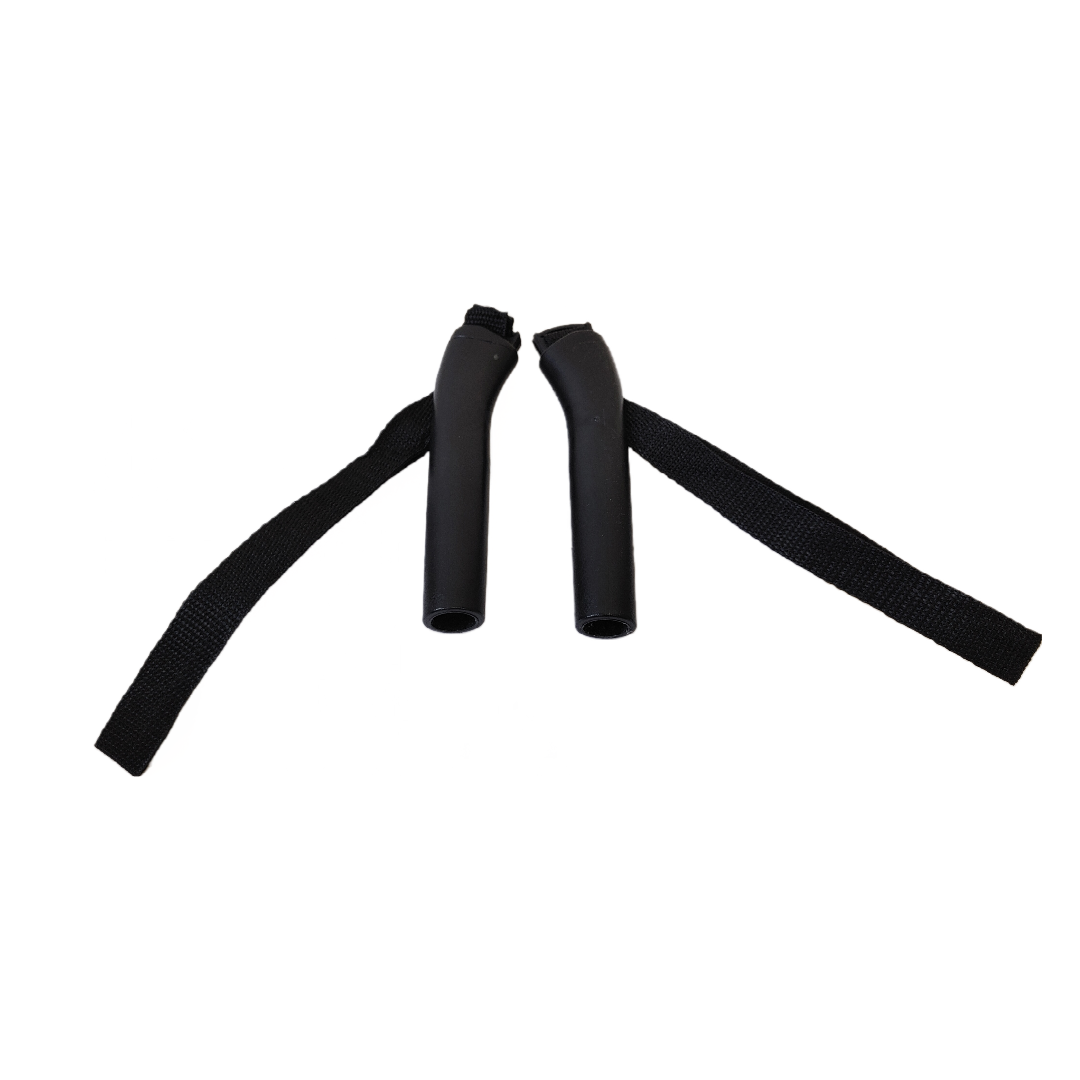 Changing Pole Tips
Swapping pole tips and grips may be daunting if you have not done it before but it is rather straightforward. There are two methods to choose from based on your available tools: the heat gun method, or the hot water method. For both methods, you will start by ensuring you have the correct diameter grip/tip for your ski poles, remove the straps (grip change only), and marking the front facing point of the pole with a marker. This is to ensure the new tip or grip that you install is pointing in the correct direction. Next, conservatively use a heat gun as to slowly heat up the pole, making sure to not melt carbon and plastic components. You only want to heat the pole enough to soften the glue. For full carbon or fiberglass poles, it is recommended to use the hot water method to remove pole accessories instead as to avoid all chances of melting the pole shaft and damaging the structural integrity. For the hot water method, boil some water in a kettle or on a stovetop (if your tap dispenses hot enough of water, that may work as well). Submerge the pole grips/tips completely in the hot water, and wait approximately 1 minute for the glue to soften. After the glue has melted using either methods, pull the grip/tip off the pole and set aside. Dry any water off the gluing area, and remove excess pieces of wax. Using new melting glue, preferably heat sensitive to ensure a sold stick in cold weather, use a hot glue gun, or your heat gun and a stick, to apply a thin layer around the pole shaft. Before the glue cools, slide your new grip/tip onto the shaft, ensuring that it is lined up properly using your points that marked earlier. Push the new grip/tip on hard or else the dimensions of the pole will be incorrect and you will risk breaking the new grip/tip. After attaching the new grip/tip, wait until the glue is hardened then give the grip/tip a tug to ensure the glue has set properly. Check out our pole glue options that we have in stock for your grip/tip swapping needs! Check out the video link above for visual instructions on the hot water method!
Note: Always ensure proper safety precautions when handling hot glue guns or heat sources, and follow manufacturer guidelines for equipment maintenance and usage.
Features:
• All-plastic grip with basic loop strap.
More from Popular Products