The R100G is Rode`s latest addition to the `R-Line` fluoro-free racing waxes. It is a new graphite melt-on paraffin which can be used as a base layer or on its own in very cold, dry conditions. Graphite waxes are known for being very durable and having great anti-static properties. When used as a base layer, it enhances durability of top coats applied to it. Rode`s R-line glide waxes are made with eco-friendly fluoro-free additives. The `R` in R-line stands for `race` so these waxes are great for non-fluoro or no-fluoro races. They`re also fantastic for training and everyday use.
Ships World-Wide! $5 shipping on orders over $100, Free-Shipping over $250 to North American

Full Refunds on Undamaged Items Refunds Policy
All in-stock items ship next-business-day from Thunder Bay, Ontario, Canada. Shipping Policy
Regular price
$0.00 USD
Sale price
$25.00 USD
Unit price
per
Regular price
$0.00 USD
Sale price
$43.00 USD
Unit price
per
Share
View full details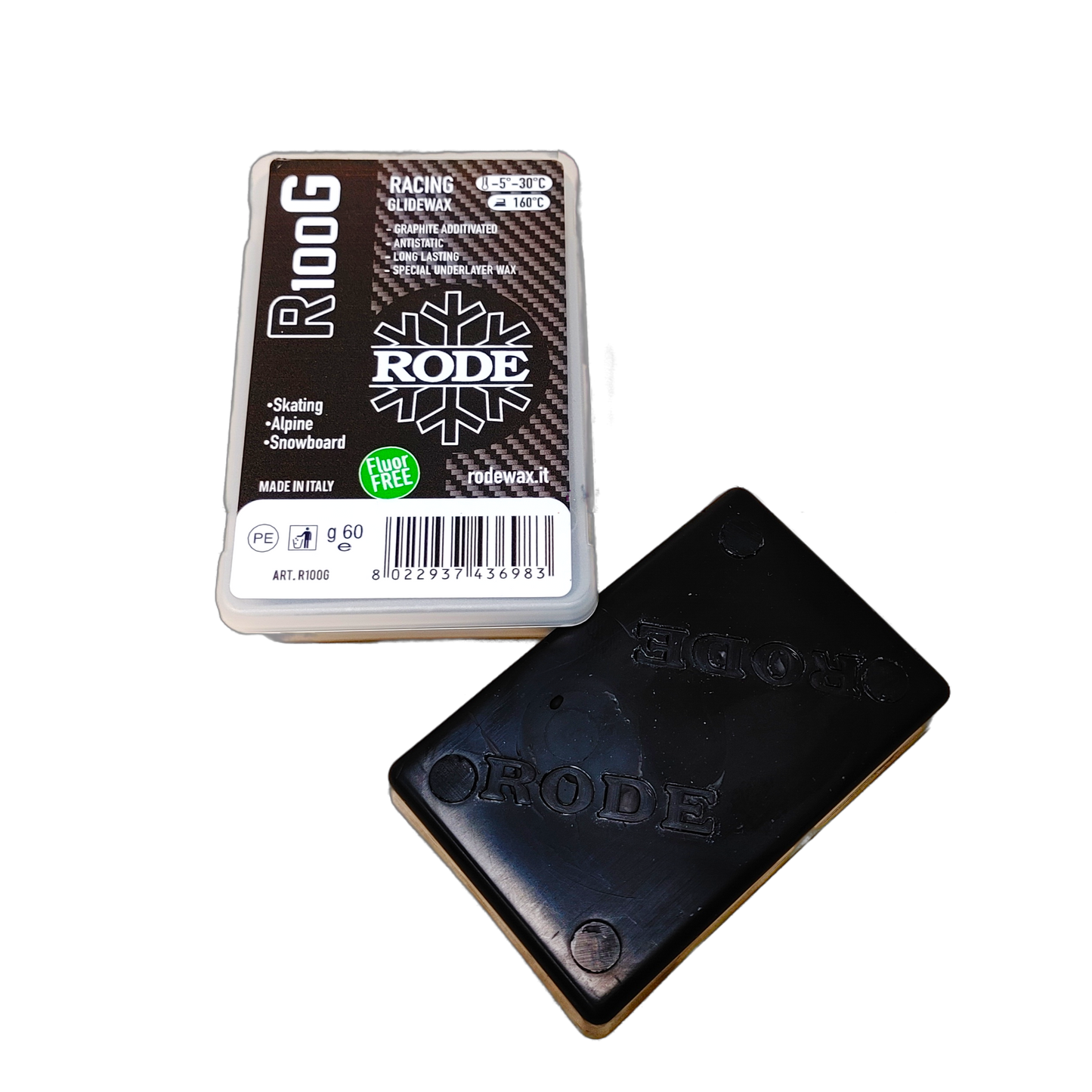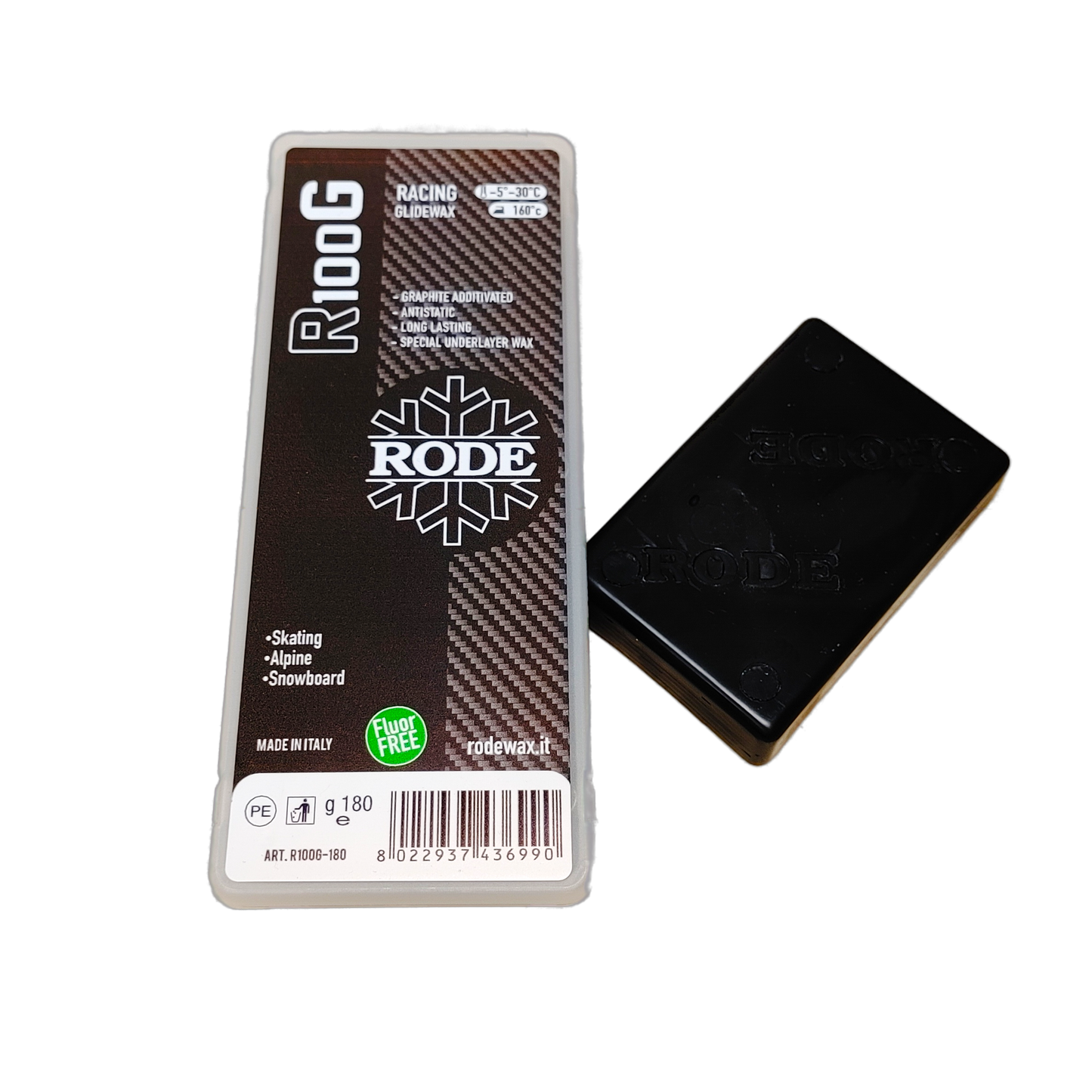 Features:
• Harder to the touch than most paraffins in this temperature range. This improves durability and dirt-resistance so your skis stay fast when you ski distances longer than 10km.
• For best Fluoro-free waxing results, cover with one of the Rode RL liquids.
• Comes in a 60g or 180g container.
Recommended for these snow ages:
Fresh Falling
New
Transforming
Transformed
Old
Icy
Man-Made
Certified Fluor-Free!
Additives:
Application Methods:
Ski Waxing Safety Measures:
Cost Breakdown: How many pairs of skis can be waxed with this product?
Waxes This Many Pairs of Cross Country Skis:
More from Rode R-Line Paraffins
Taxes and
shipping
calculated at checkout. $5 shipping on orders above $100 & Free-Shipping above $250 to all North American addresses.