Eco glide tape is a biodegradable eco-friendly product. Comes in a 120mm x 10m roll, perfect for Alpine application. By choosing Eco Glide Tape, users will get the same extreme durability and easy application method as with other glide tapes. The wax itself has an extreme wide working range, (5°C to -20°C), of a universal wax so it will be perfect choice for every condition. These glide tapes can be recycled with paper waste. Can be used on top of skin skis to improve glide and prevents the ski from becoming wet or icing.
Ships World-Wide! $5 shipping on orders over $100, Free-Shipping over $250 to North American

Full Refunds on Undamaged Items Refunds Policy
All in-stock items ship next-business-day from Thunder Bay, Ontario, Canada. Shipping Policy
Regular price
$34.00 USD
Sale price
$25.00 USD
Unit price
per
Share
View full details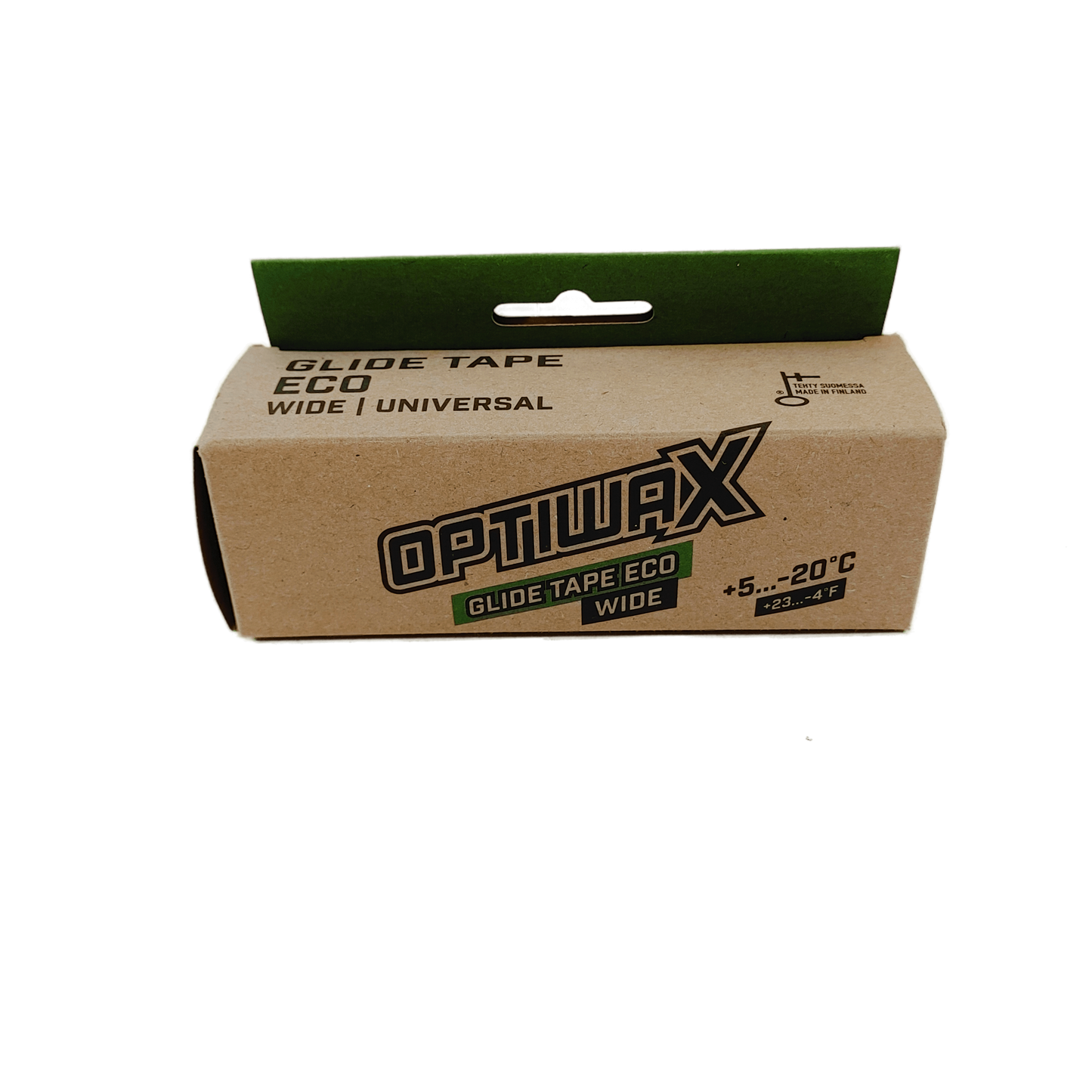 Features:
• 120mm x 10m roll waxes approximately 2 pairs of Alpine skis.
• Lasts for 200 km of skiing per application.
• Tape can be recycled with paper waste.
• Glide tape comes in a small box with rolled-up tape.
• This glide tape is wider to accommodate alpine skis.
Recommended for these snow ages:
Fresh Falling
New
Transforming
Transformed
Old
Icy
Man-Made
Certified Fluor-Free!
Additives:
Hydrocarbons
Synthetic Hardener
Application Methods:
Ski Waxing Safety Measures:
Cost Breakdown: How many pairs of skis can be waxed with this product?
Waxes This Many Pairs of Cross Country Skis:
More from Optiwax Glide Tape