The best way to get into the fluorinated cold-apply game! A 12cm roto handle that fits in any standard drill, a roto cork, three wool applicators that fit snugly around the roto cork, and three waxes from the low-fluoro professional ECOPOWER line, all in a handy padded travel case! 20 grams of each: Medium, Transformed and Cold LF waxes are included, so there`s a wax for almost any snow condition. A 20g cold-apply puck can last for dozens of pairs of skis due to how little wax is actually applied, little usage with big performance! There are three wool applicators - one wool for each wax. Label the applicators with the wax it`s for and make sure not to mix waxes on the same applicator. This kit is also available in a fluoro-free racing option!
Ships World-Wide! $5 shipping on orders over $100, Free-Shipping over $250 to North American

Full Refunds on Undamaged Items Refunds Policy
All in-stock items ship next-business-day from Thunder Bay, Ontario, Canada. Shipping Policy
Regular price
$819.00 USD
Regular price
$0.00 USD
Sale price
$819.00 USD
Unit price
per
Share
View full details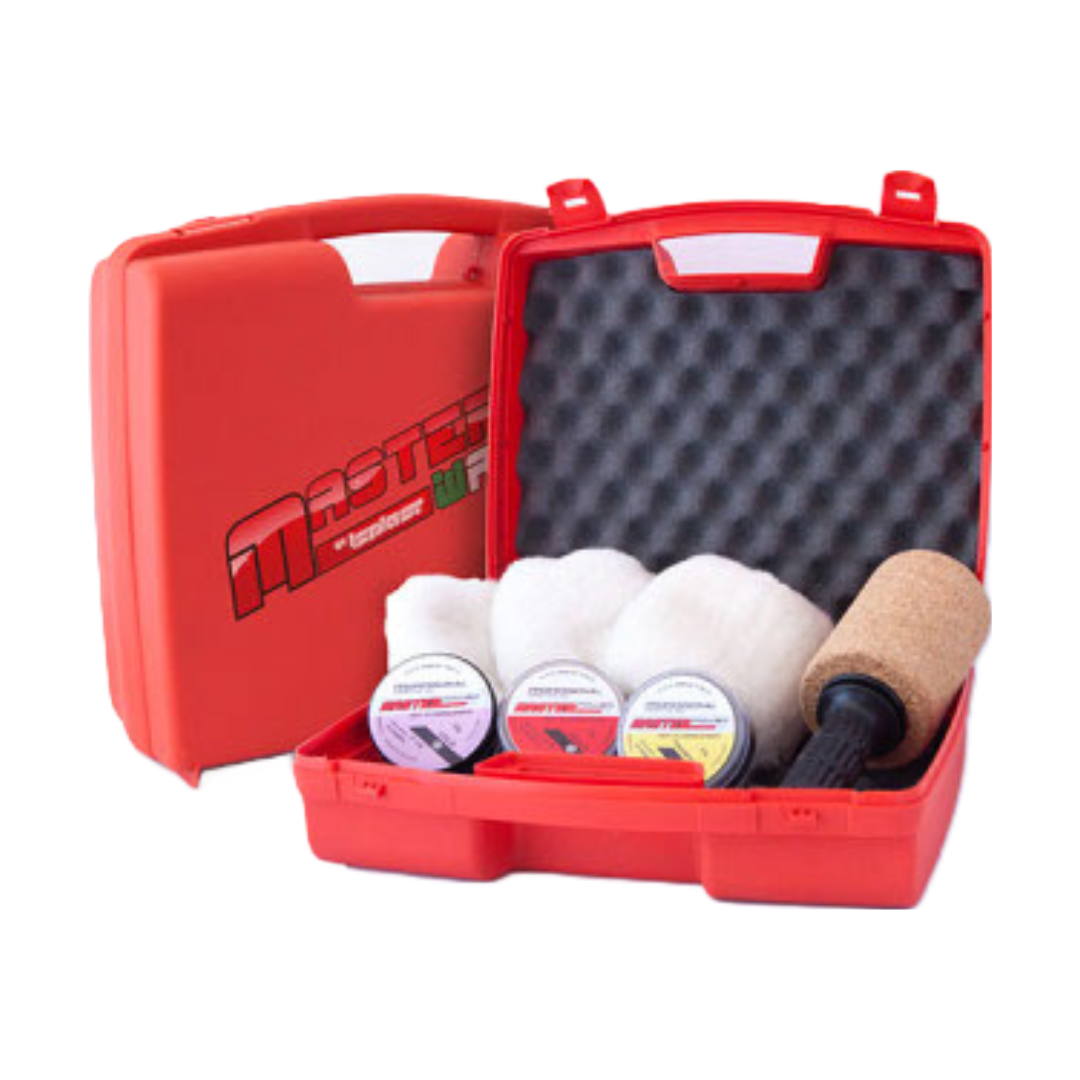 Features:
• Comes with a roto handle, roto cork, three wool applicators, and 20g of medium, 20g of transformed, and 20g of cold professional ECOPOWER LF wax.
• Buying each item individually is much more expensive.
• Make sure to label your wool applicators with the wax they`re for. Using the same wool applicator for different types of wax is not advised since cross contaminating the wool can negatively affect performance.
• The 20g MasterWax blocks cover 60-80 pairs of skis
• Comes in a handy padded case for easy transport
Application Methods:
Ski Waxing Safety Measures:
Cost Breakdown: How many pairs of skis can be waxed with this product?
Waxes This Many Pairs of Cross Country Skis:
Regular price

$819.00 USD

Regular price

$0.00 USD

Sale price

$819.00 USD

Unit price

per

Regular price

$379.00 USD

Regular price

$0.00 USD

Sale price

$379.00 USD

Unit price

per

Regular price

$2,273.00 USD

Regular price

$0.00 USD

Sale price

$2,273.00 USD

Unit price

per