Heavy breathing in cold temperatures or in low humidity (desert climates or high altitude) can be uncomfortable or even damaging to your airways. The AirTrim Mask is designed to recover heat and moisture from exhaled air - protecting your air passages from the cold and dry. This AirTrim Asthma mask offers the highest level of warming and moisture retention of any AirTrim cold weather masks. It comes with 2 of the Asthma filters. This mask is perfect for those suffering from exercise-induced asthma and still wish to participate in outdoor aerobic activities. Instead of wearing a buff or scarf over your face and nose, switch to a much more comfortable AirTrim mask. In a study at the University of Montreal, they found that the AirTrim mask is great for training and low exertion activity. They recommend to use for warming up and easy effort activities. Once you have a race or interval session, it is recommended to remove the mask to allow unrestricted oxygen flow. To read the whole article, head to this link: https://nature-humaine.ca/2023/02/air-trim/. With our personal experience here at Skiwax.ca, we agree with this assesment of the AirTrim Mask. The mask is great for warm-ups, easy skis, and cool-downs, then removing the mask, or having the Racing 2/3 filter for harder efforts will have you feel and perform better.
Ships World-Wide! $5 shipping on orders over $100, Free-Shipping over $250 to North American

Full Refunds on Undamaged Items Refunds Policy
All in-stock items ship next-business-day from Thunder Bay, Ontario, Canada. Shipping Policy
Regular price
$0.00 USD
Sale price
$68.00 USD
Unit price
per
Regular price
$0.00 USD
Sale price
$68.00 USD
Unit price
per
Regular price
$0.00 USD
Sale price
$68.00 USD
Unit price
per
Regular price
$0.00 USD
Sale price
$68.00 USD
Unit price
per
Regular price
$0.00 USD
Sale price
$68.00 USD
Unit price
per
Share
View full details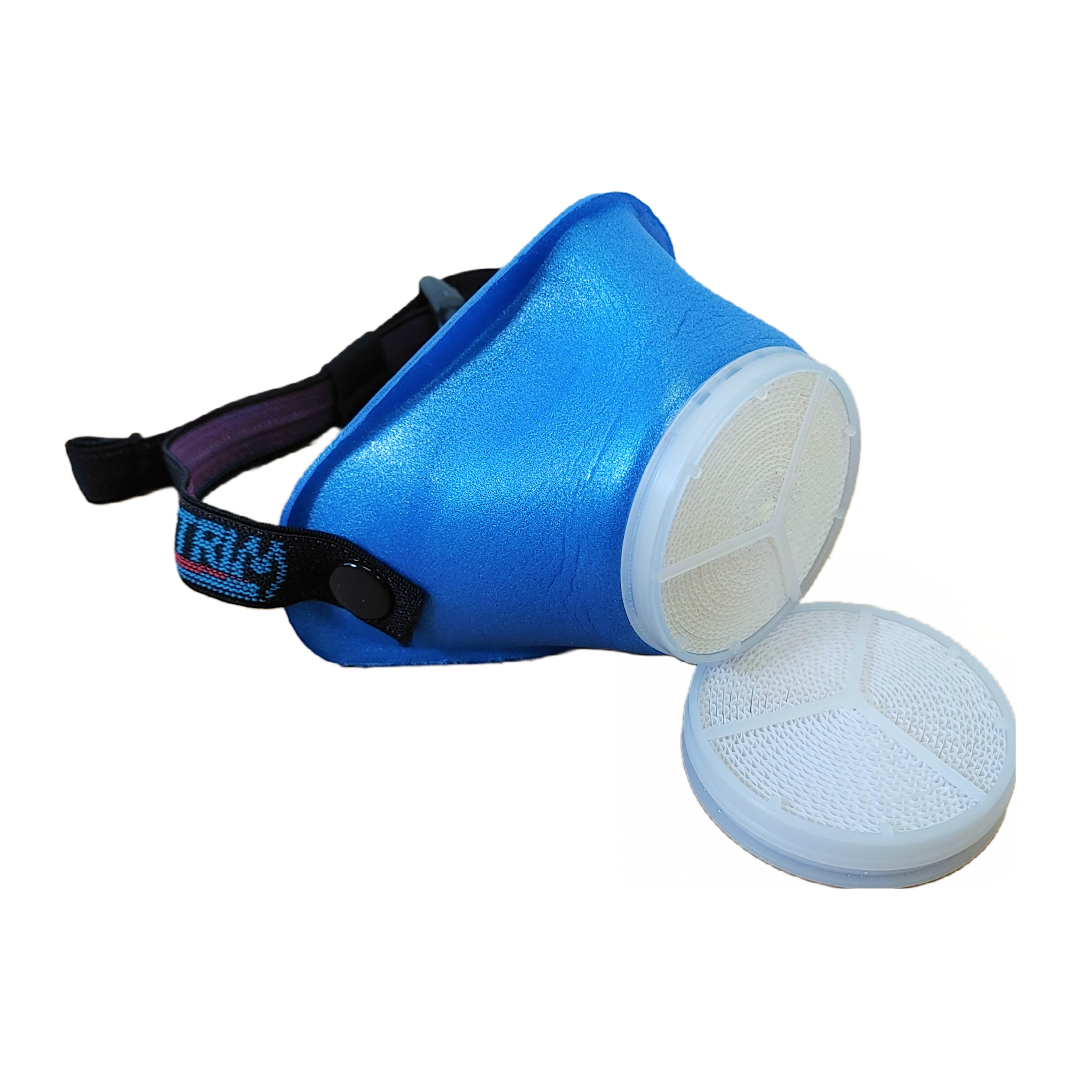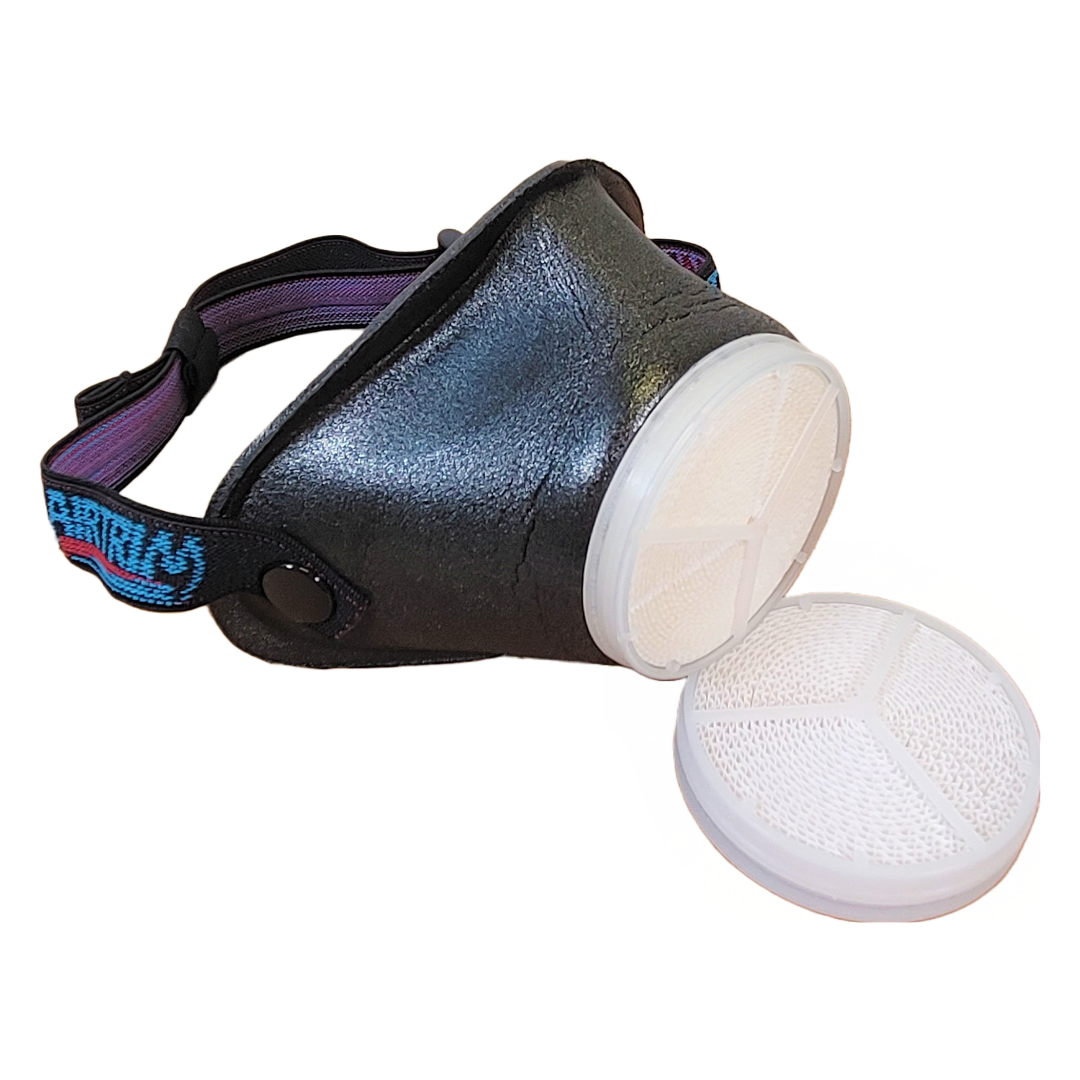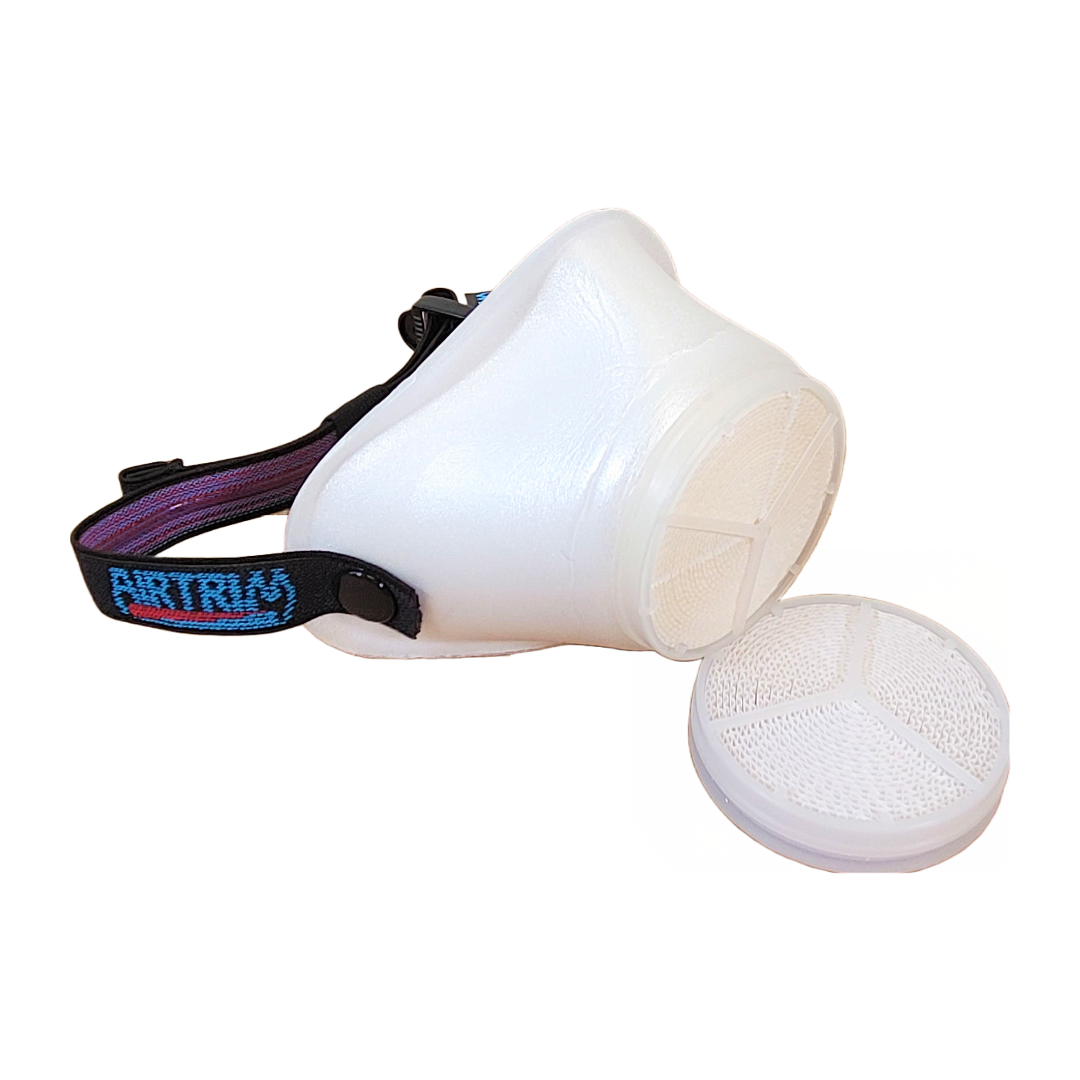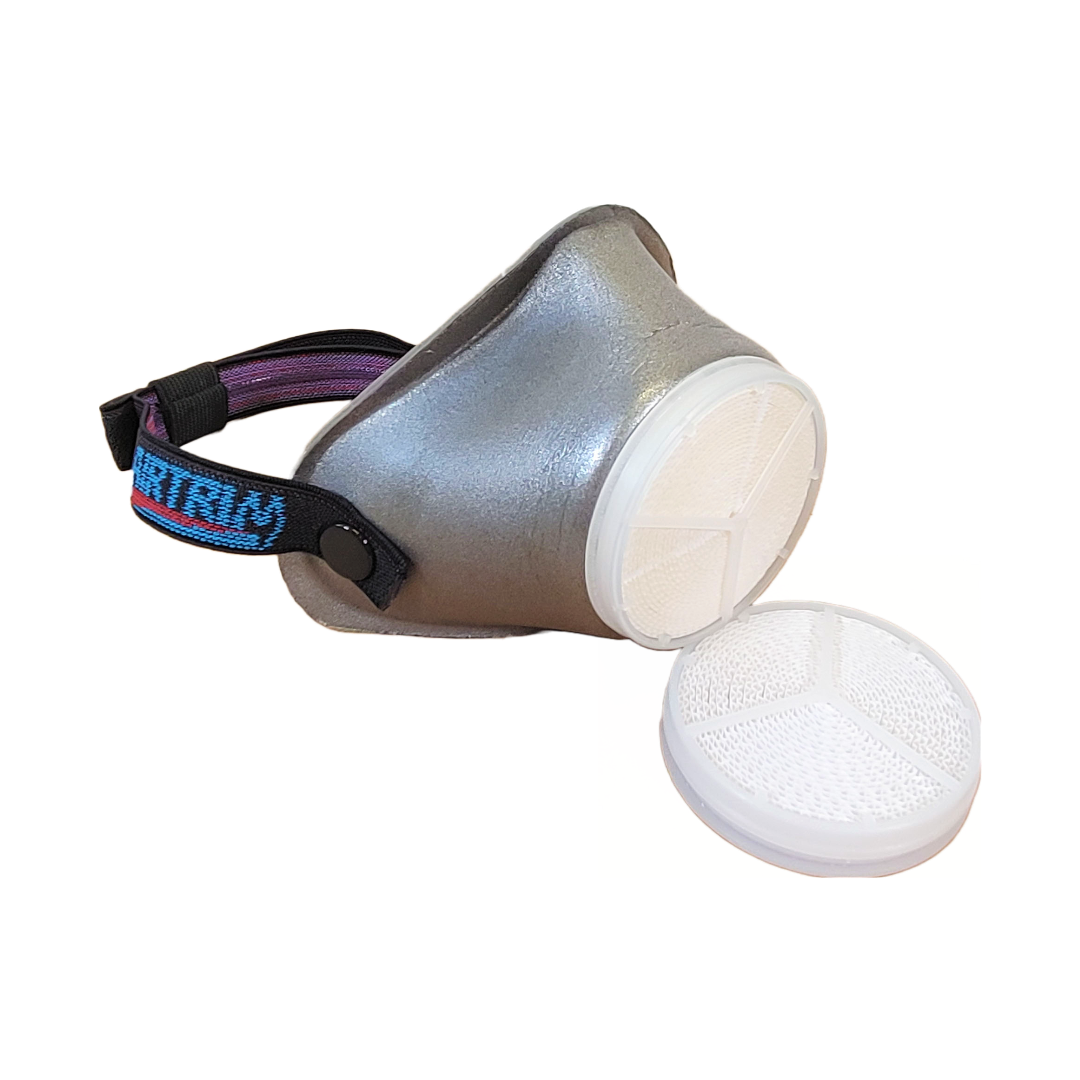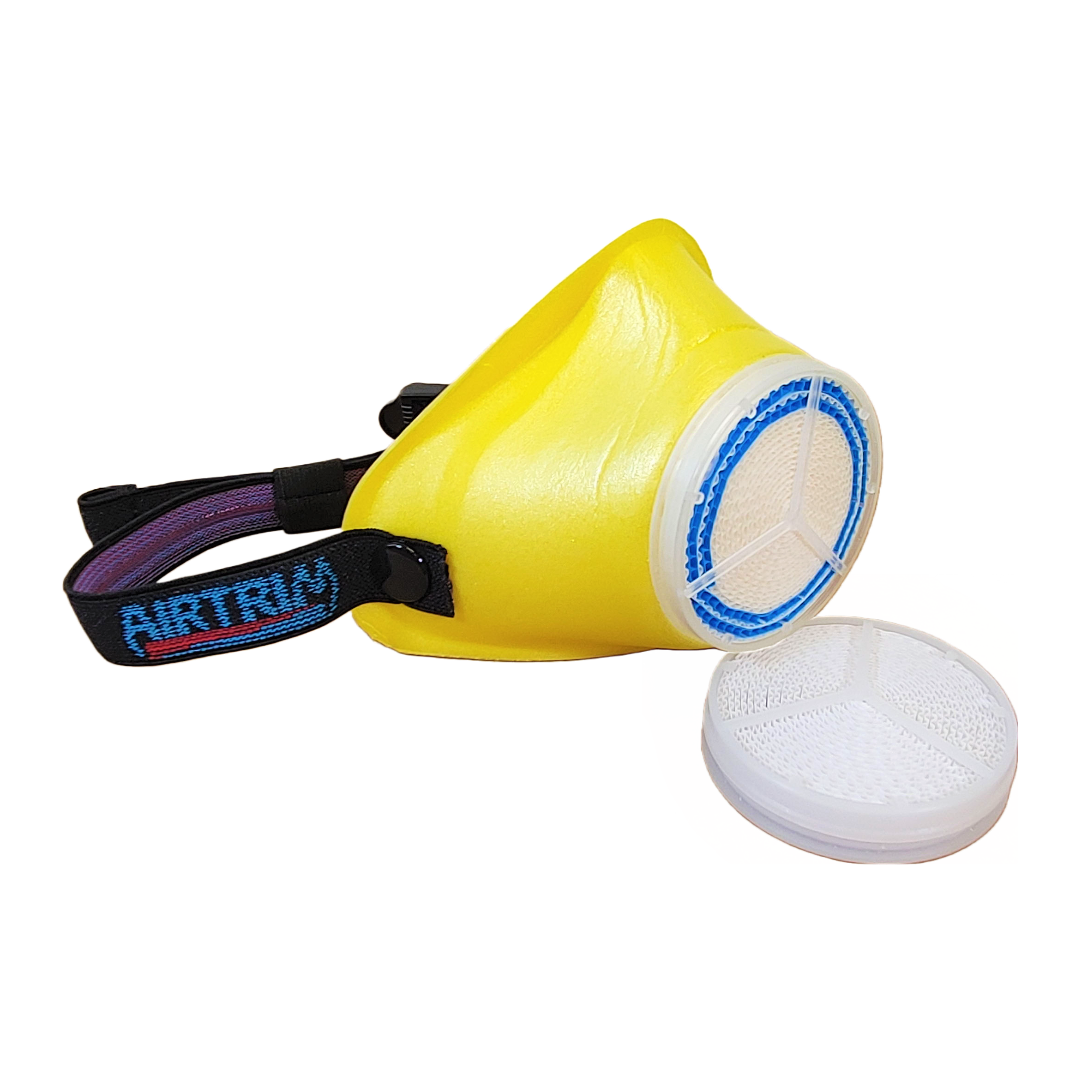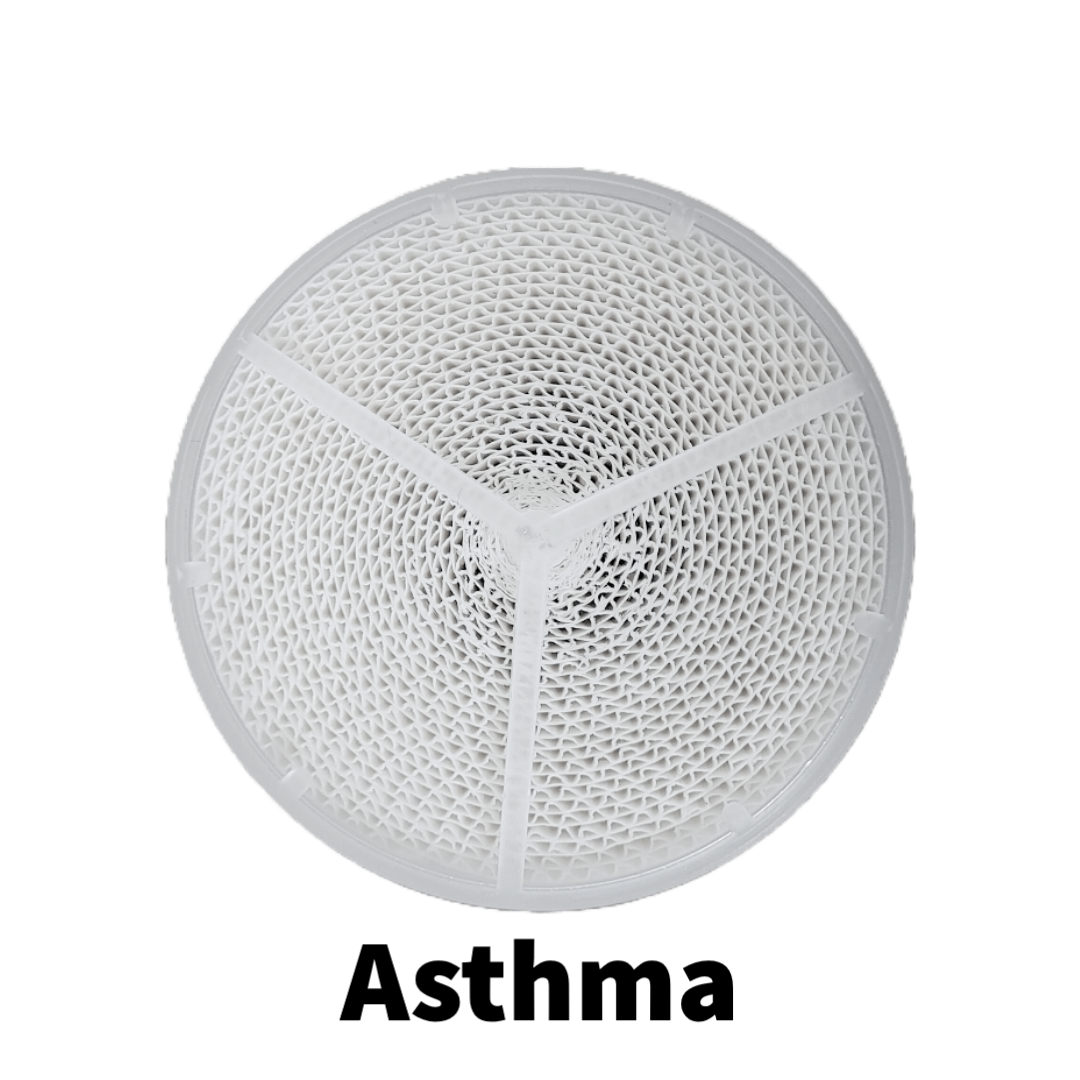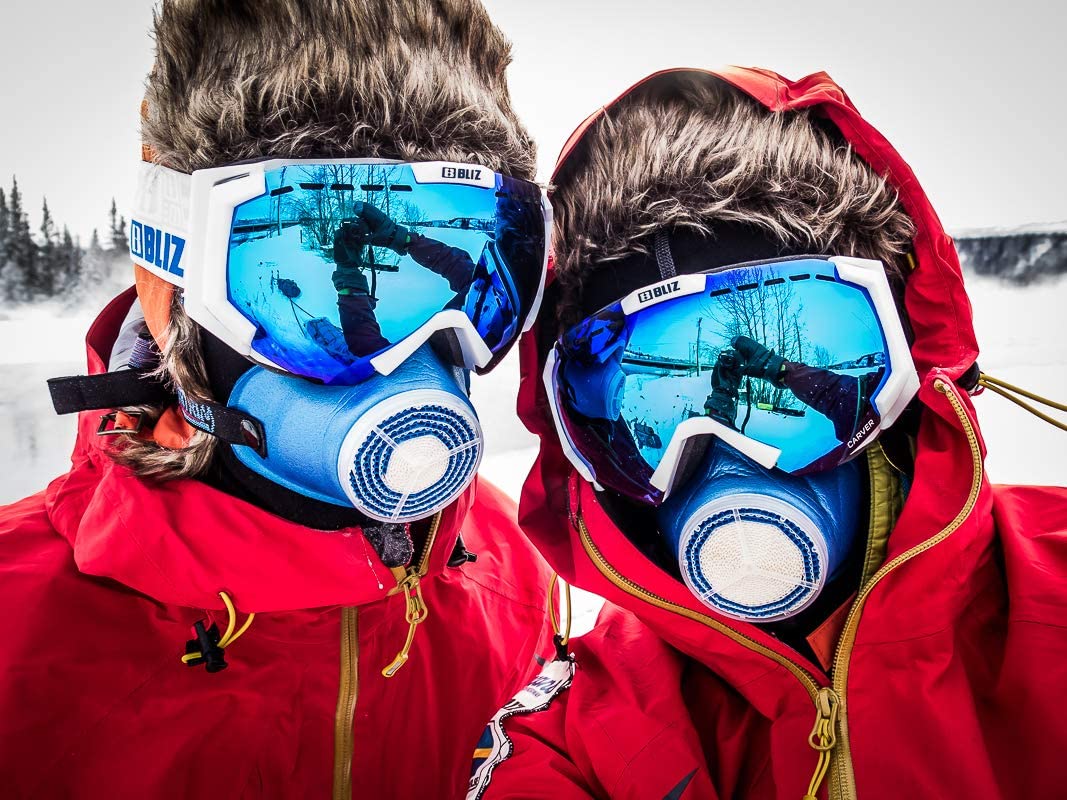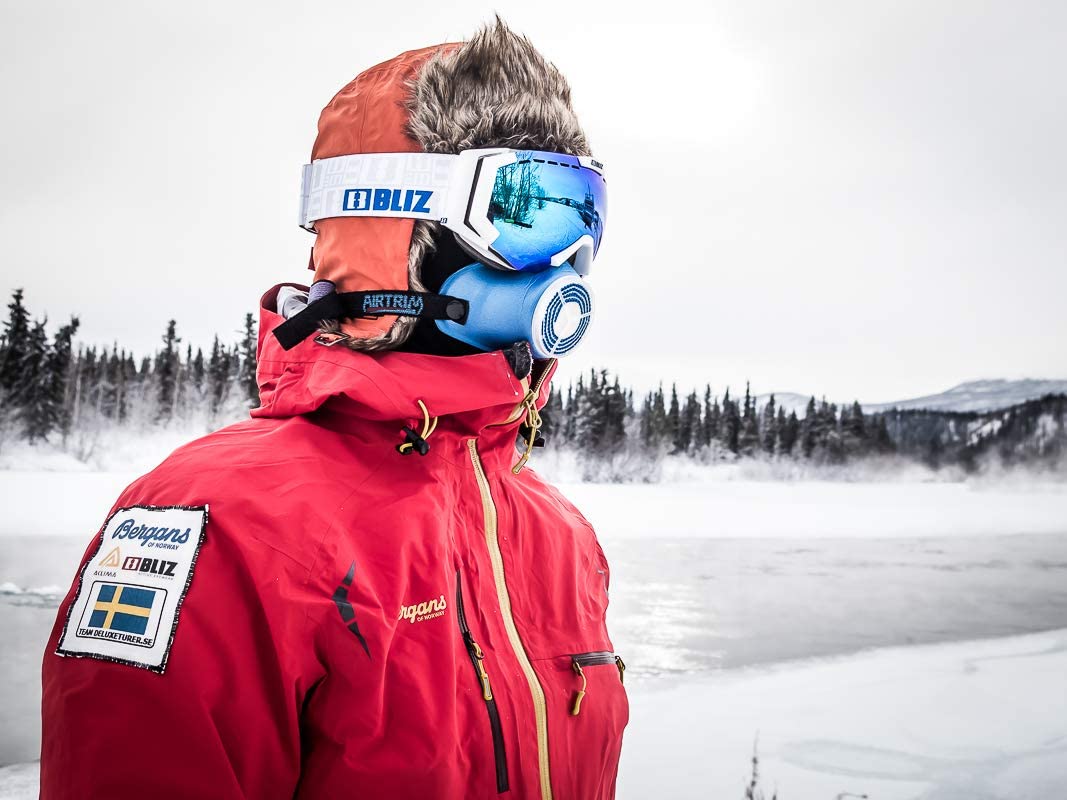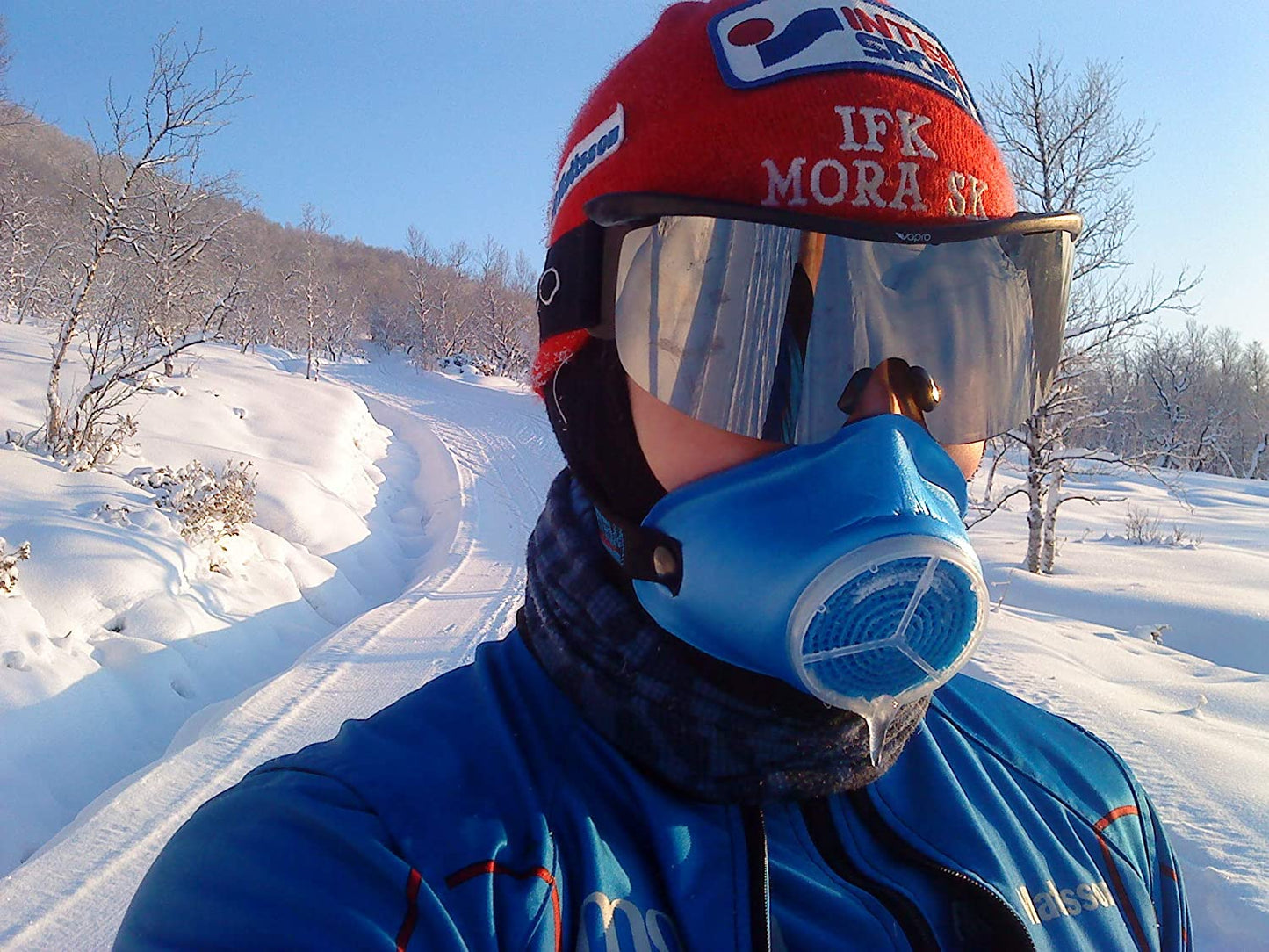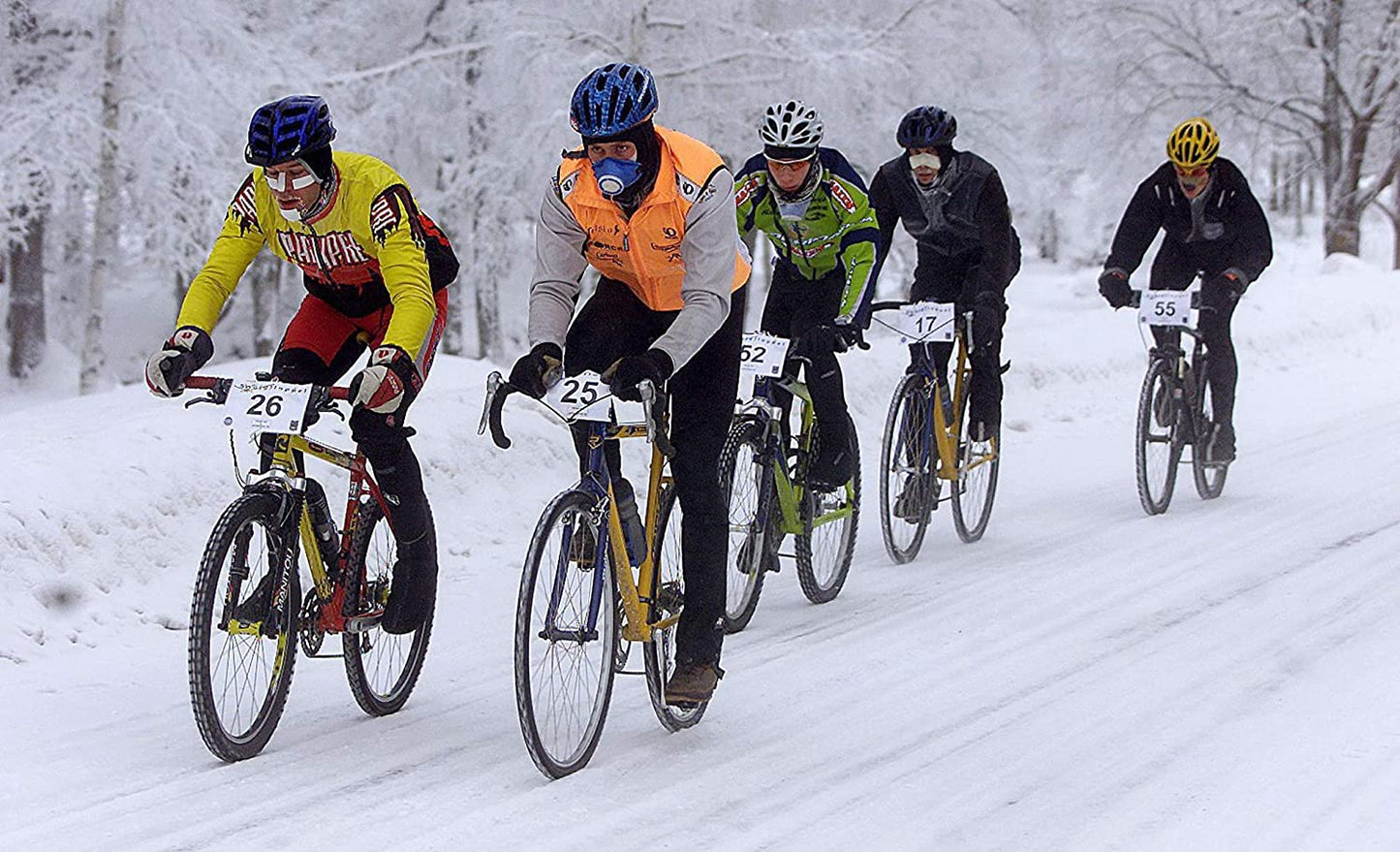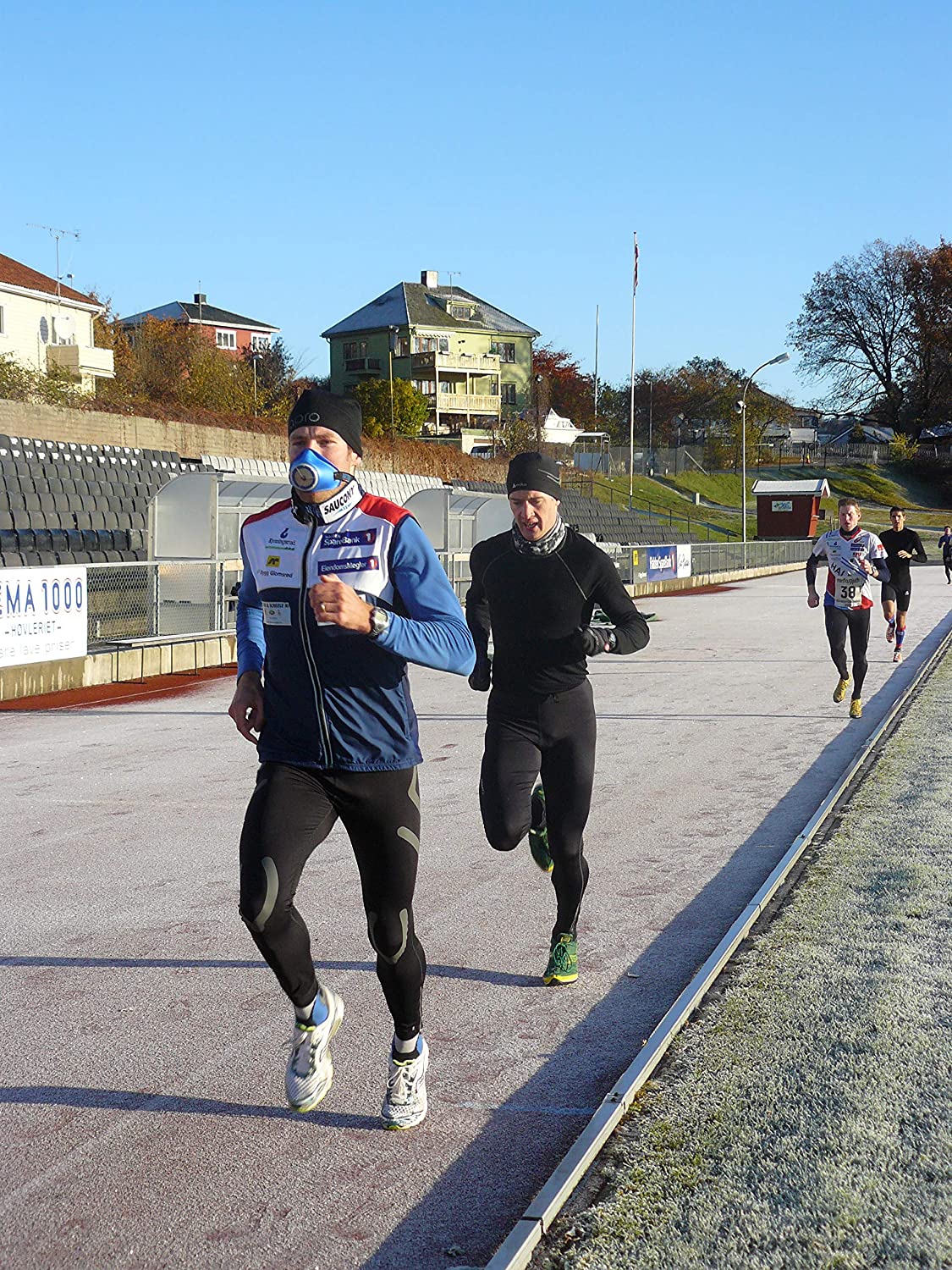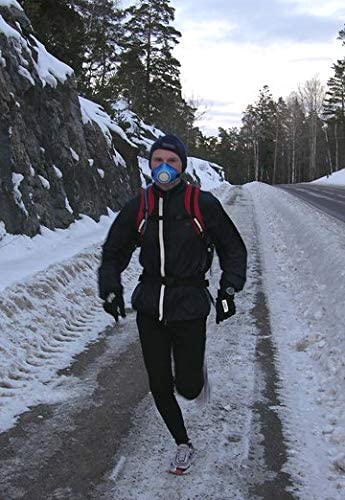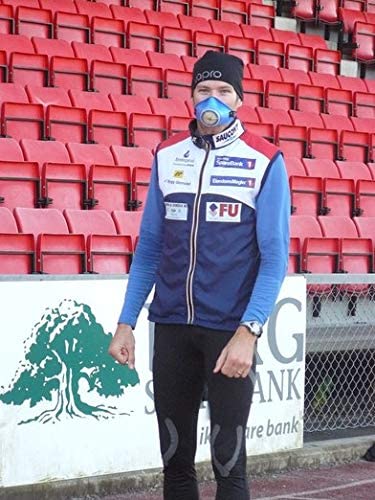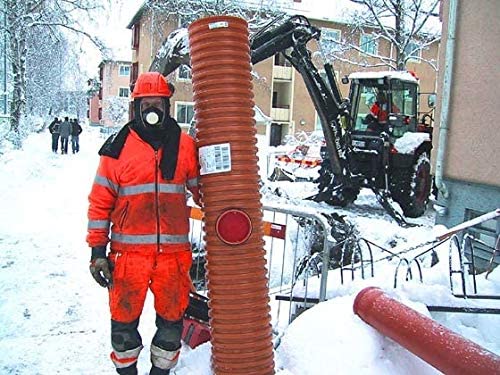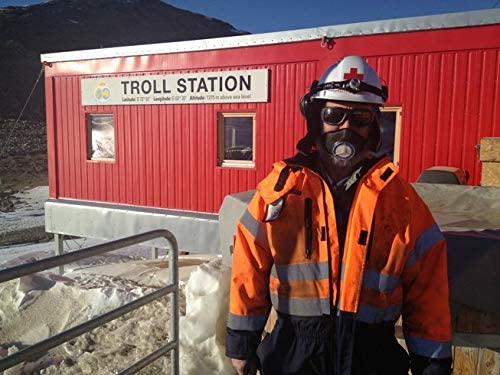 Features:
• Main portion of the mask is made from flexible, lightweight, and moisture resistant foam that moulds to your face and nose.
• This pack contains a mask and two removable `Asthma` filters.
• The `Asthma` Filters are for low intensity training and those with exercise-induced asthma. The `Asthma` filters offer the highest amount of heat and moisture retention but the lowest airflow of any of the AirTrim filters.
• AirTrim masks are for warming air only, and do not filter particulates from the air. They are NOT respirators and should NOT be used in the wax room or to filter air pollutants!
• Elastic strap is adjustable via a plastic clip to fit over scarves or thick hats.
• Filters are rolled strips of corrugated plastic inside a circular plastic cage and are not damaged by moisture.
• Filters can be popped out in and out of the mask in seconds so you can switch from a high warming/low airflow filter to a high airflow filter in a pinch.
Taxes and
shipping
calculated at checkout. $5 shipping on orders above $100 & Free-Shipping above $250 to all North American addresses.