In the new fluoro-free racing world, Rex has redeveloped their fluoro-free line of liquids to increase the speed even more (``Faster than HF``). The NF-Line of waxes use a handful of new Rex technologies to speed up fluoro-free waxes such as UHW (increase of durability), Level 3 N-Kinetic (increased glide properties and dirt repellence), Power Polymers (works with UHW to increase durability), and 2-Step Carrier Solvents (allows application of these new advanced liquid waxes). NF11 is an all snowtypes, warmer weather race wax, above -2°C. Comes in a 170mL Open Top bottle.
Ships World-Wide! $5 shipping on orders over $100, Free-Shipping over $250 to North American

Full Refunds on Undamaged Items Refunds Policy
All in-stock items ship next-business-day from Thunder Bay, Ontario, Canada. Shipping Policy
Regular price
$110.00 USD
Regular price
$0.00 USD
Sale price
$110.00 USD
Unit price
per
Share
View full details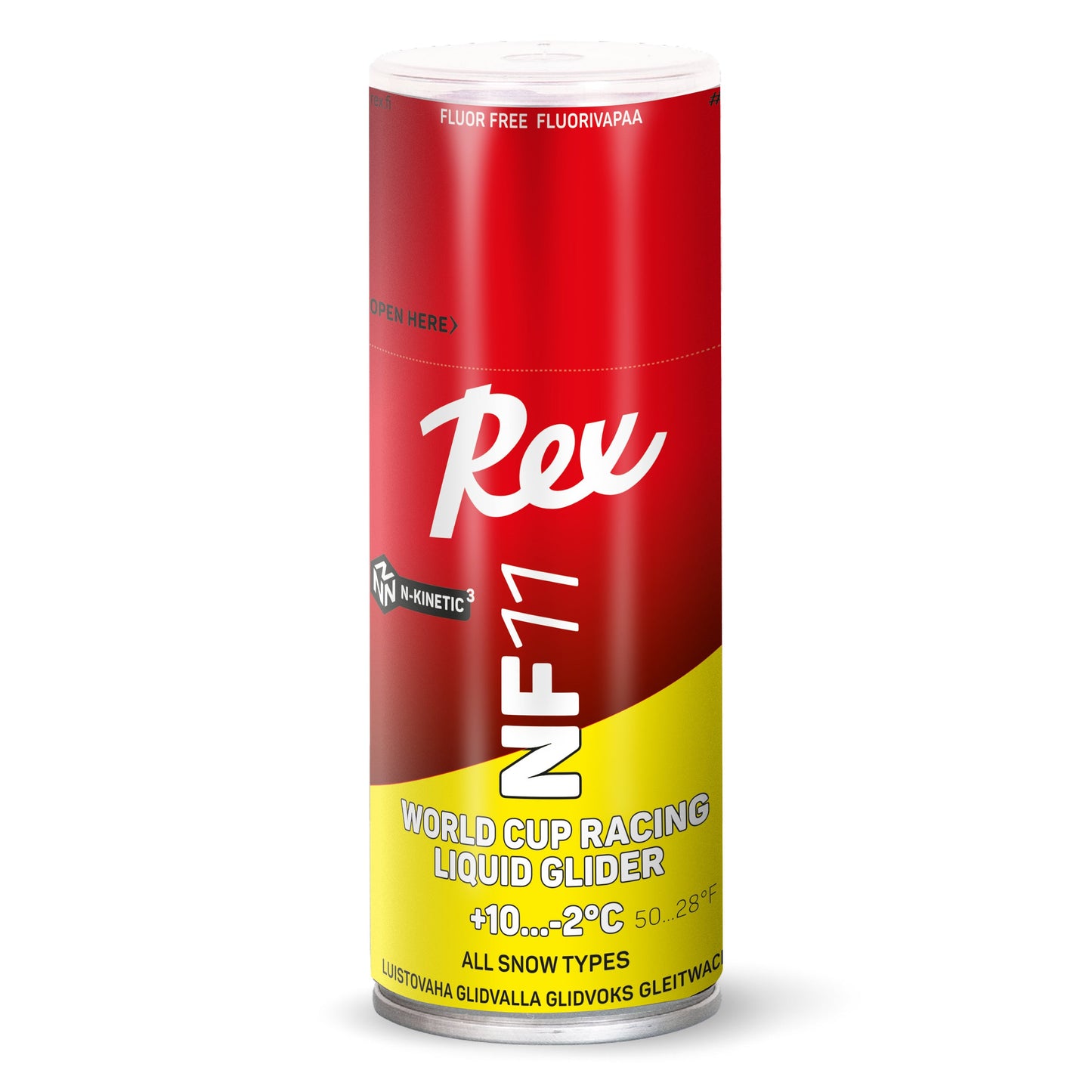 Features:
• Comes in a 170mL open top bottle.
• Apply by using sponge applicator or fiber paper, dry, and brush with Nylon.
Recommended for these snow ages:
Fresh Falling
New
Transforming
Transformed
Old
Icy
Man-Made
Certified Fluor-Free!
Additives:
Application Methods:
Ski Waxing Safety Measures:
Cost Breakdown: How many pairs of skis can be waxed with this product?
Waxes This Many Pairs of Cross Country Skis:
More from REX NF-Series Non-Fluor Gliders