Longer hair for maximum buff! This long-haired wool applicator is specially designed for finish polishing of various waxes. Roto Wools are most commonly used for cold apply waxing, but these longer hair brushes are used to polish and buff any wax. They are not suitable for wax loading due to the hair lengths. Though you can get away with having just one of these for all waxes, it will be best to have one wool for each waxing condition (ex. one for warm, one for mid, one for cold). Even better, if your budget allows it, have one wool for each wax you buff with it as some ingredients in different waxes may counteract against each other when cross-contaminated. These roto fleeces are best used with the STAR 140mm roto-fleece handle. Works great with liquid waxes, paraffins, or top-coat blocks. Roto-wool has been found to improve the speed of many fluoro-free waxes. It is best used as the final buff before heading out to ski.
Ships World-Wide! $5 shipping on orders over $100, Free-Shipping over $250 to North American

Full Refunds on Undamaged Items Refunds Policy
All in-stock items ship next-business-day from Thunder Bay, Ontario, Canada. Shipping Policy
Regular price
$106.00 USD
Regular price
$0.00 USD
Sale price
$106.00 USD
Unit price
per
Regular price
$151.00 USD
Regular price
$0.00 USD
Sale price
$151.00 USD
Unit price
per
Share
View full details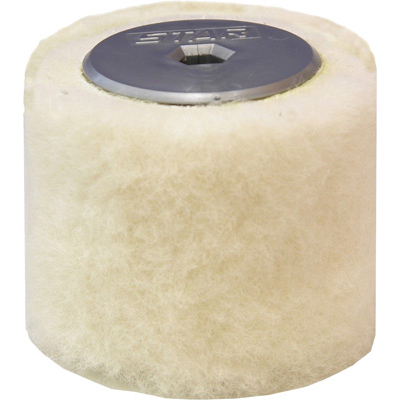 Features:
• Compatible with all standard 6mm hex roto handles. Works best with a 140mm handle so you can fit two 70mm brushes on one handle!
• Air Core makes this brush light for travel.
• Shorter than traditional 100mm roto bushes, this 70mm brush saves space in your wax box.
• Wool is 10mm longer than the normal wool applicator
More from STAR Roto Brushes
Taxes and
shipping
calculated at checkout. $5 shipping on orders above $100 & Free-Shipping above $250 to all North American addresses.