Replacement skins for Peltonen skis. After a few seasons of use, the skin inserts in Peltonen Skin skis will need replacing. The RACE Mohair skins are for either the Infra X or Infra C models. Carefully measure your inserts before placing your order to make sure the insert you purchase is the correct length for your skis. If you have Infra X, your skin inserts should measure 349mm. If you have the Infra C skin skis, your inserts should measure 384mm. If you have SkinTrack or SkinPro model Peltonen Skin Skis, the replacement mohair for those models is called `100% Mohair`.
Ships World-Wide! $5 shipping on orders over $100, Free-Shipping over $250 to North American

Full Refunds on Undamaged Items Refunds Policy
All in-stock items ship next-business-day from Thunder Bay, Ontario, Canada. Shipping Policy
Regular price
$0.00 USD
Sale price
$75.00 USD
Unit price
per
Regular price
$0.00 USD
Sale price
$75.00 USD
Unit price
per
Share
View full details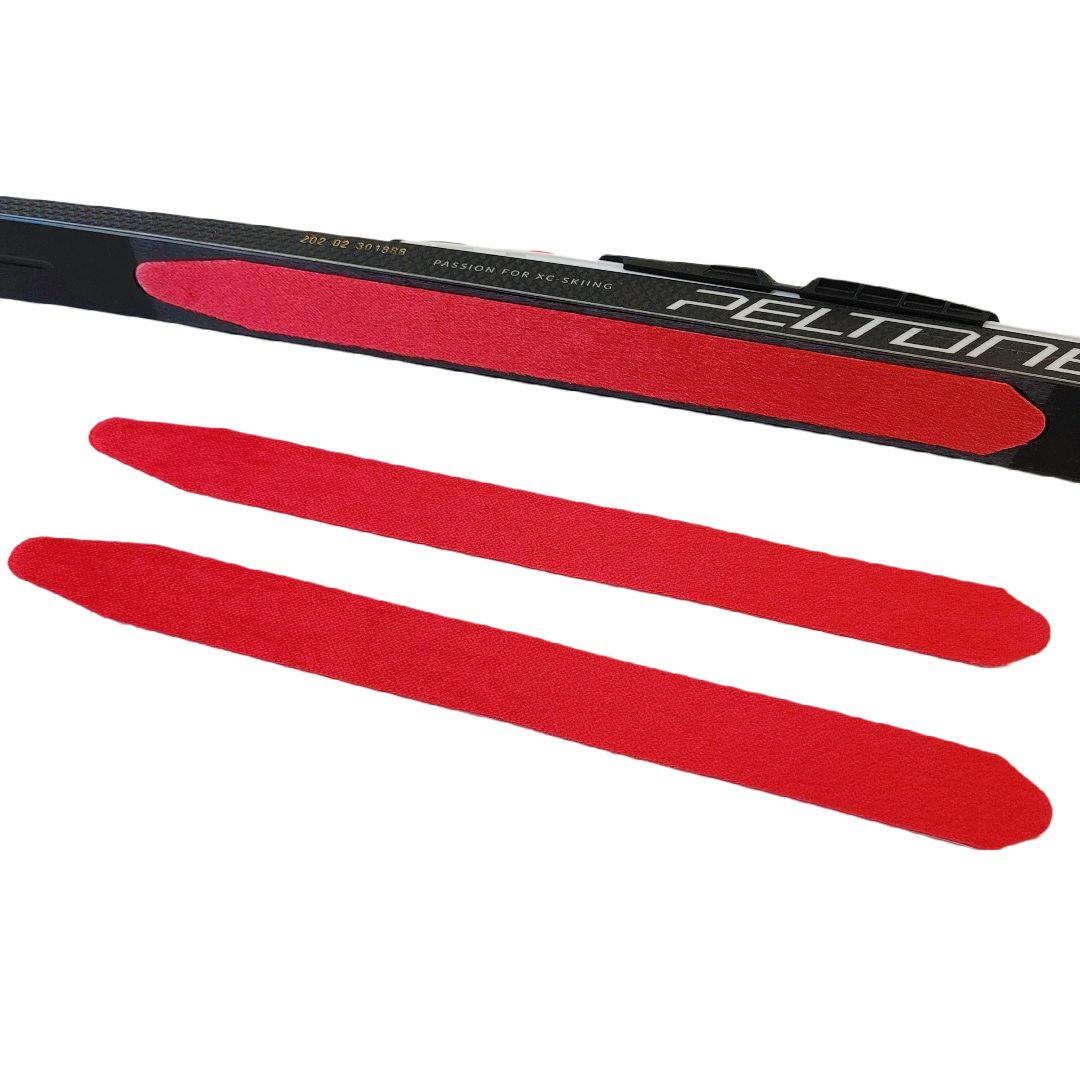 Features:
• Easily replacable with a waxing iron:
• Carefully clean your iron with shop towel, fiberlene, or a clean rag to remove any wax on your iron`s plate.
• Set the iron to between 130C and 150C.
• Use the heat from the iron to warm the glue of your old skin inserts. Peltonen recommends using a Teflon sheet or a length of fiberlene or parchment paper between the iron and ski base to dissipate the heat more evenly reducing the risk of overheating your ski. After the glue has been warmed, it should easily peel out of the ski.
• Grab your new skin inserts and peel off the backing. Press the new skin insert into the cavity. Pay close attention to the edges of the skin to make sure good contact is made. The new inserts should lie perfectly flat.
• Once again with the iron set at 130C-150C, heat the new skin`s glue. Again, use a sheet of Teflon, fiberlene, or parchment paper between the ski and the iron to dissipate the iron`s heat. Press the iron gently and keep the iron in motion. Pass over the new skin a couple of times to make sure the glue is heated. Let cool to room temperature.
More from Peltonen Skin Ski Collection
Taxes and
shipping
calculated at checkout. $5 shipping on orders above $100 & Free-Shipping above $250 to all North American addresses.