The Hallgeir waxes from Guru are among their most popular! The Extreme Hallgier, a warmer version of Hallgeir Super, is for aggressive and man-made snow in mild conditions, -2°C to -10°C. If you have fresher snow in that temperature range, throw on the Blue Special for less snowballing. The Extreme Hallgeir fights through coarse snow that would wear off a lesser wax. You can use it alone, as a light binder, or with an even tackier binder for long distance.
Ships World-Wide! $5 shipping on orders over $100, Free-Shipping over $250 to North American

Full Refunds on Undamaged Items Refunds Policy
All in-stock items ship next-business-day from Thunder Bay, Ontario, Canada. Shipping Policy
Regular price
$0.00 USD
Sale price
$31.00 USD
Unit price
per
Share
View full details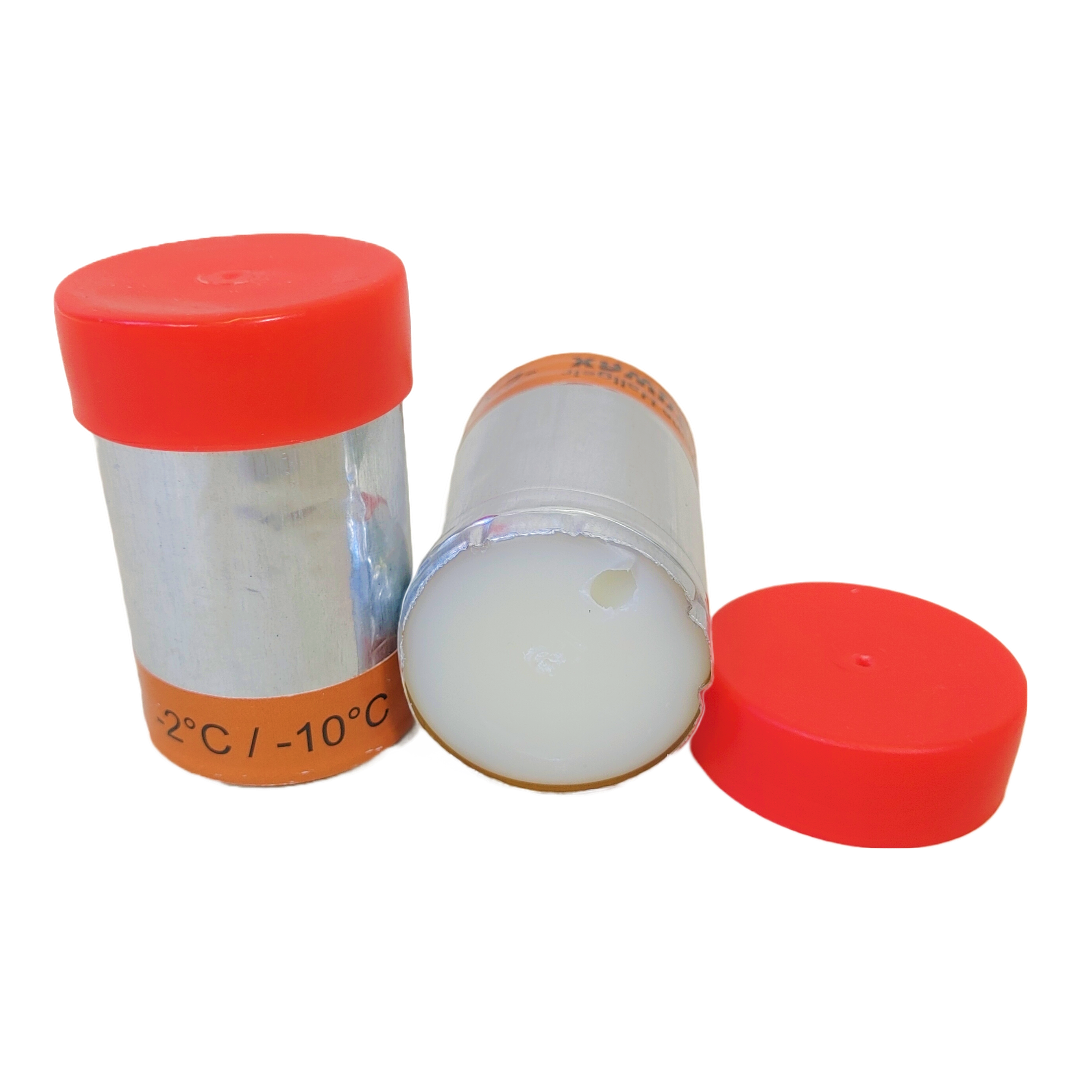 Features:
• The selling point for this wax is its ability to last a race distance in very abrasive, hard snow.
• Wear test to see if a base binder is required since this wax is pretty much considered a binder on its own. For shorter races, you should get away without one.
• Fantastic feeling of grip and glide as is typical from Guru.
• Awesome binder and also works well as a cover on top of Extreme 39 klister.
• Guru red lid for the red seal standard in wax boxes!
• Guru labelling is small and at the bottom of the can so it remains readable as you peel way the tin.
Recommended for these snow ages:
Certified Fluor-Free!
Application Methods:
Cost Breakdown: How many pairs of skis can be waxed with this product?
Waxes This Many Pairs of Cross Country Skis: