The essentials to get started with liquid glide waxes! This Rode entry waxing kit comes with a base cleaner to prep your ski bases, some fiber paper to wipe away dirt and build-up, a bottle Rode Liquid Multigrade glide wax to coat, and a natural cork to apply the Multigrade.
Ships World-Wide! $5 shipping on orders over $100, Free-Shipping over $250 to North American

Full Refunds on Undamaged Items Refunds Policy
All in-stock items ship next-business-day from Thunder Bay, Ontario, Canada. Shipping Policy
Regular price
$0.00 USD
Sale price
$46.00 USD
Unit price
per
Share
View full details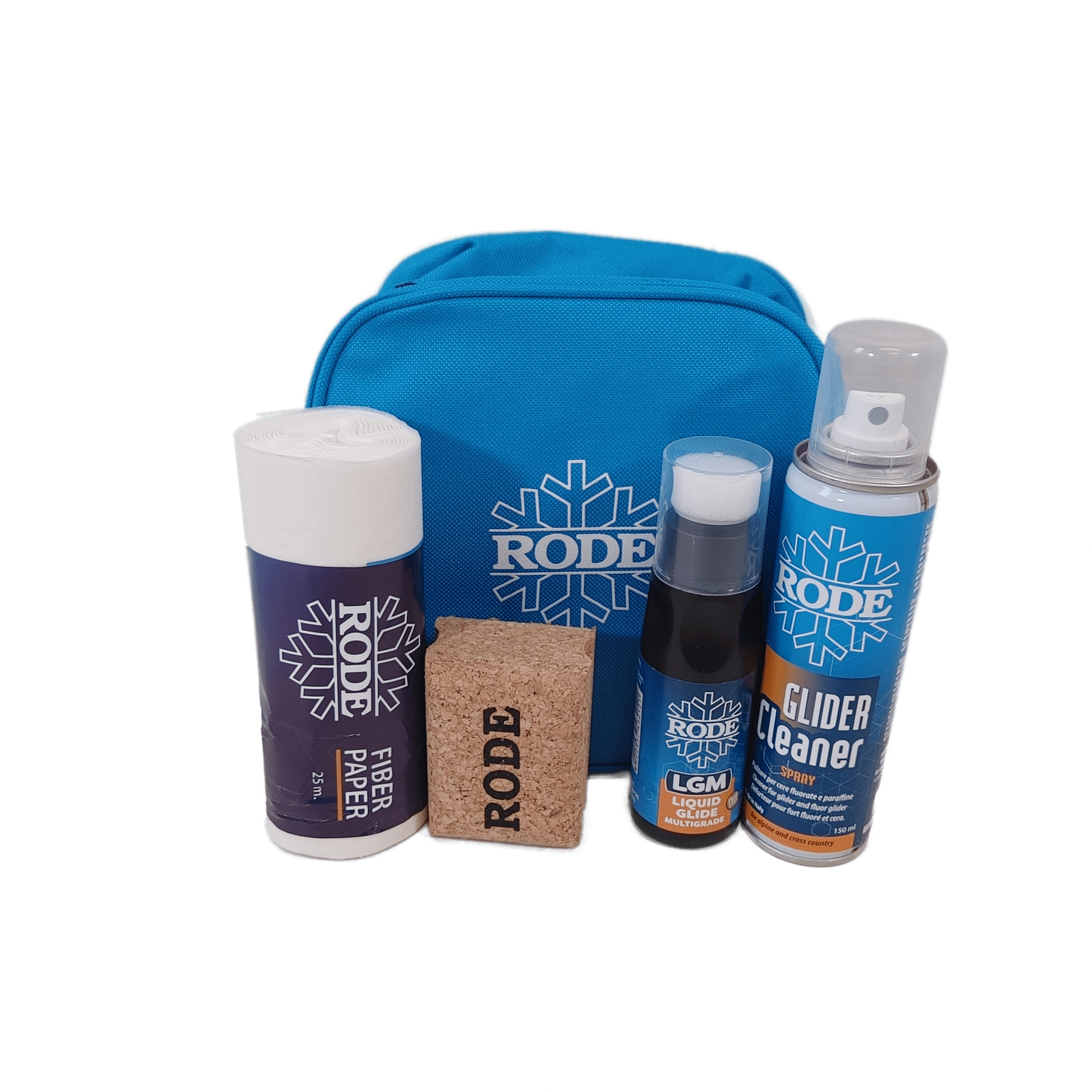 Features:
• Contains an 80ml bottle of Rode Liquid Glider Multigrade: A universal liquid glide wax for all snow conditions. The bottle comes with an easy-to-use sponge dabber to spread the wax on the ski base.
• Included is a natural cork to apply the liquid glider multigrade after the solvent has dried.
• A 150 ml bottle of Glide Cleaner is included for keeping maintaining clean ski bases.
• A 25 meter roll of fiberlene cloth to wipe off excess glide cleaner.
• All packed into a zip-up travel bag.
Recommended for these snow ages:
Fresh Falling
New
Transforming
Transformed
Old
Icy
Man-Made
Certified Fluor-Free!
Application Methods:
Cost Breakdown: How many pairs of skis can be waxed with this product?
Waxes This Many Pairs of Cross Country Skis:
More from Rode RL Liquids